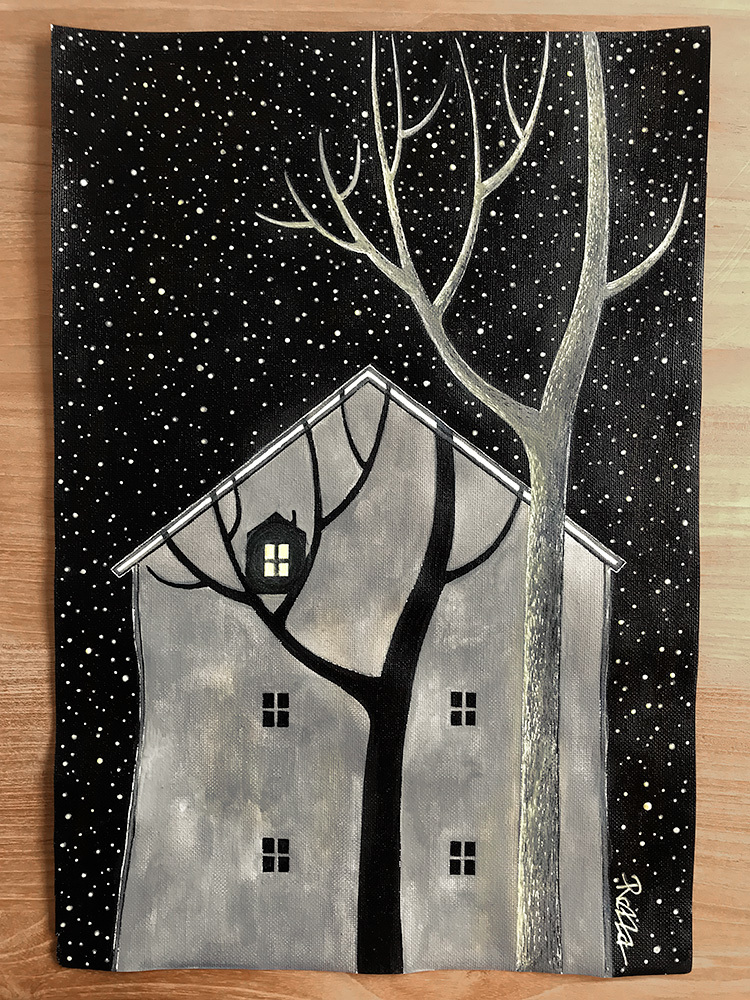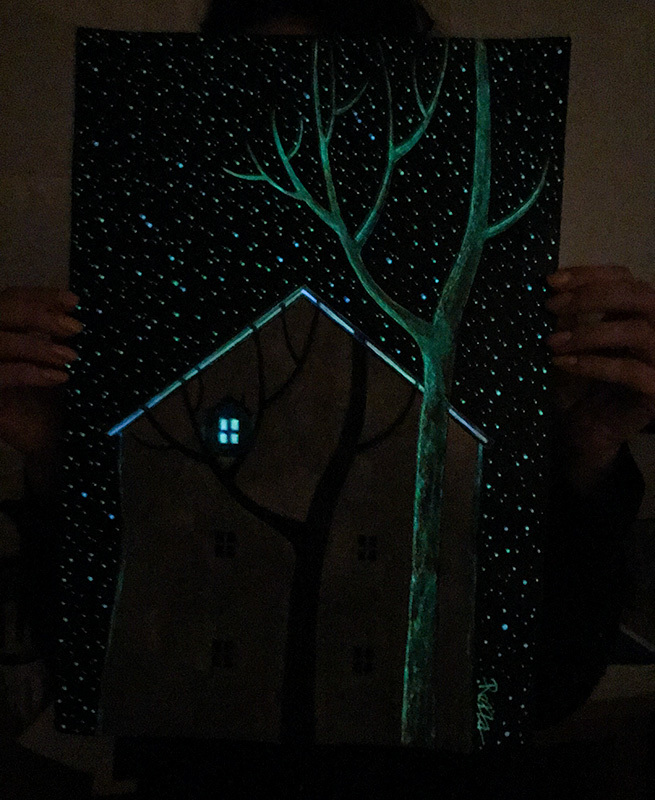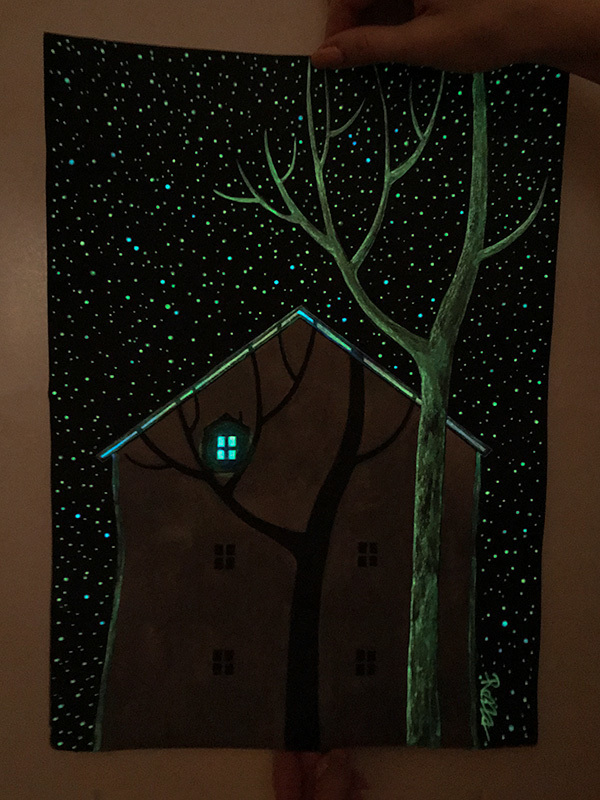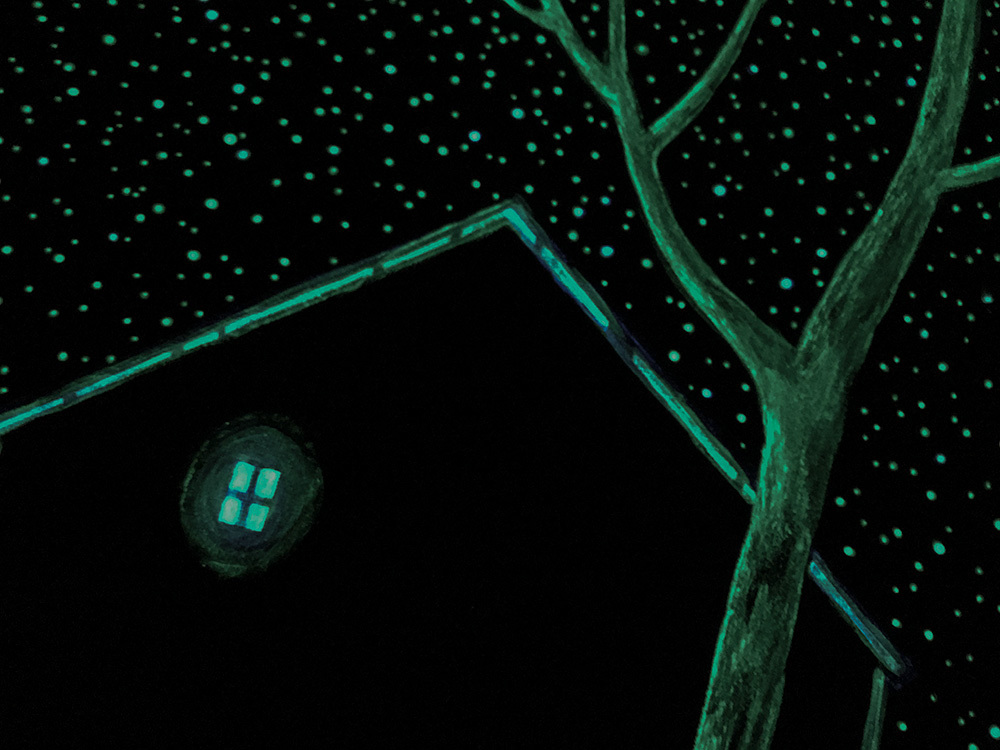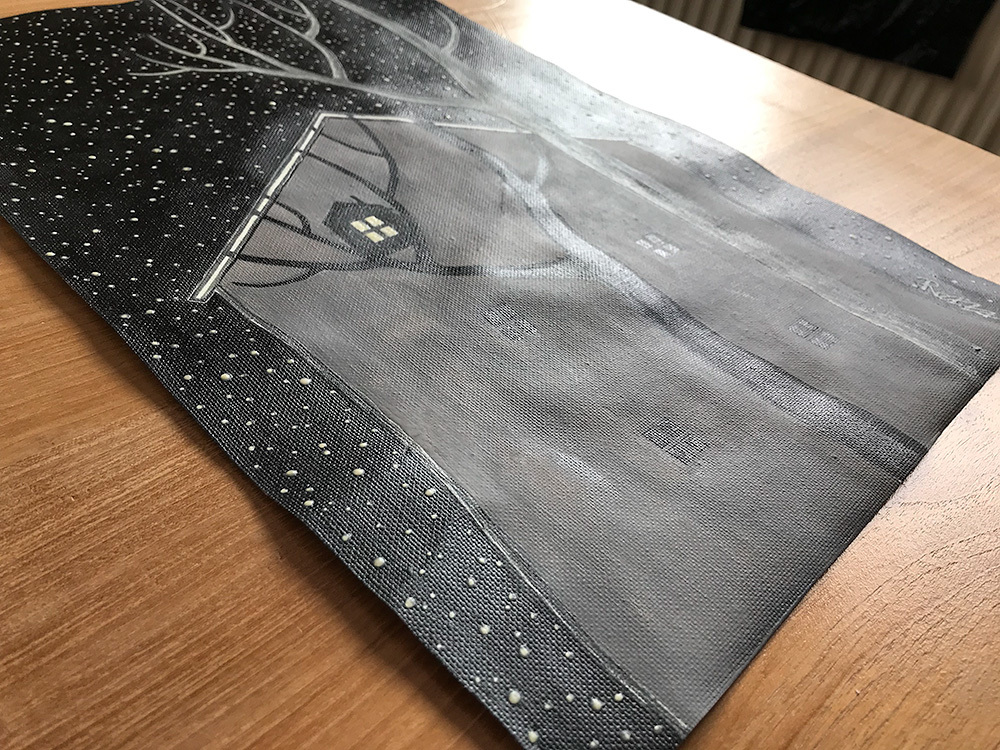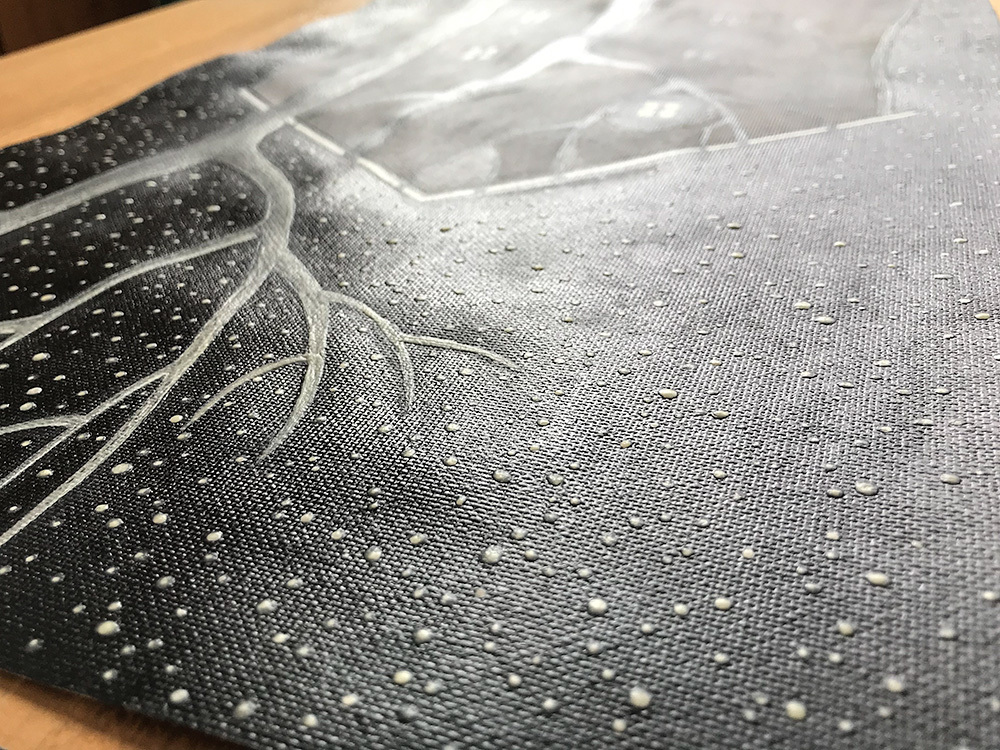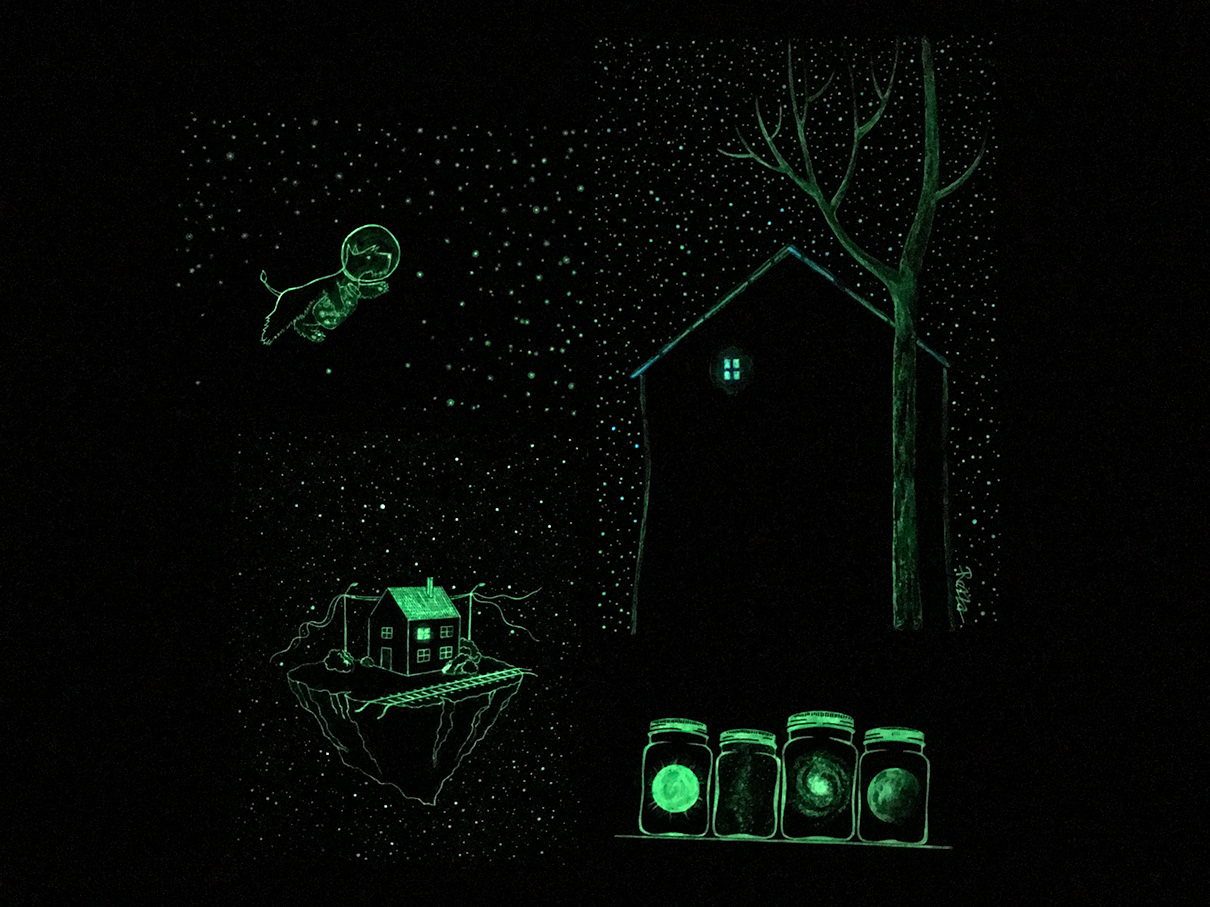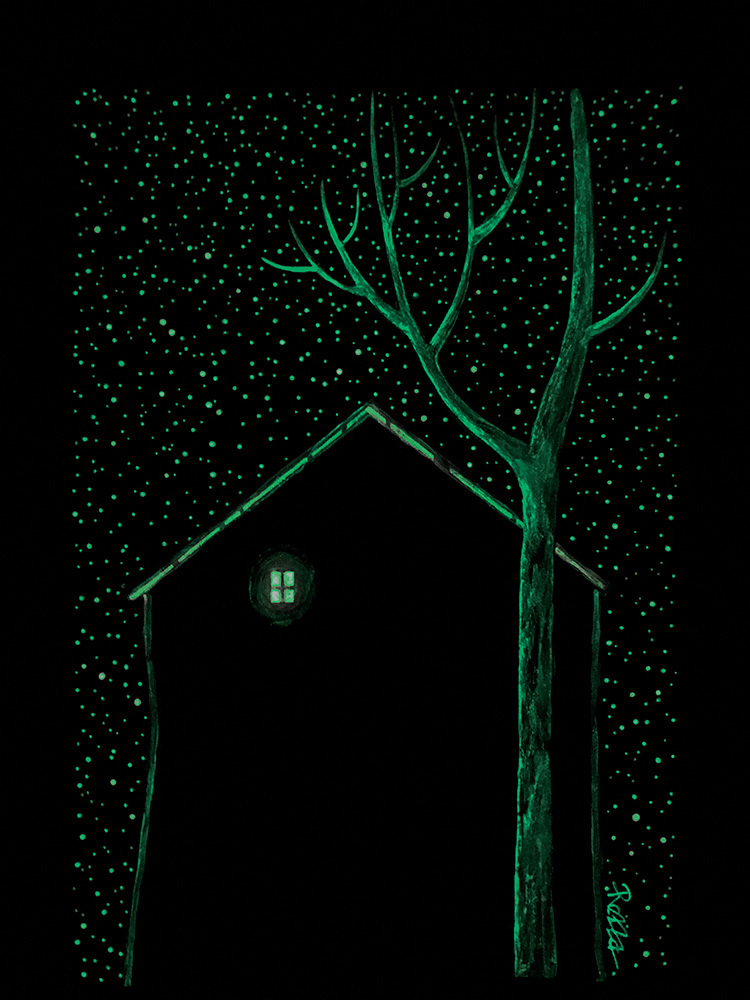 A Tree House
Glow in the dark painting.
Ink, acrylics on canvas. Size 42x29 cm.
Window, tree and stars are glowing in the dark with mild greenish-yellow glow.
Glows better after being exposed to sunlight, but glows good also after exposure to electric light.
For a human eye the picture glows with mild light, glowing lasts depending on the length of exposure to the light from 10 minutes to 1 hour.
The canvas is not on a frame.
Please keep in mind that different monitors show differently the colors and shades, so there may be a slight difference.
Original artwork, signed.